Malaysia to gain organic farming expertise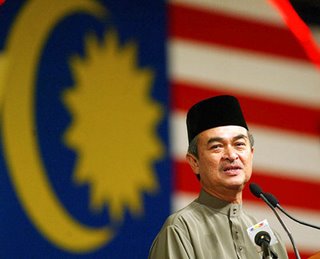 ROME: Malaysia is keen on getting Italian technical expertise in offshore fish farming, Agriculture and Agro-based Industry Minister Tan Sri Muhyiddin Yassin said yesterday.
This is one of the specific projects that has been identified by the two countries as they set out to develop closer links in the field of agriculture.
To signal their commitment, Muhyiddin and Italy's Agriculture and Forestry Policies Minister, Paolo De Castro, yesterday signed the Joint Declaration on Agricultural Co-operation, which was witnessed by Prime Minister Datuk Seri Abdullah Ahmad Badawi.
Muhyiddin said the two countries would form a joint committee to move it forward.
To be chaired either by the minister or a senior officer, the committee will meet once a year alternately in Kuala Lumpur and here.

Muhyiddin said
Malaysia
was also interested in gaining Italian know-how in organic farming; research and development in crop genes and microbiology, farming automation, vaccines for the livestock industry, and alfalfa planting for the equestrian industry.
The Malaysia-Italy Business Council would also be created for the private sector, he said.
The minister noted that trade in agriculture between the two countries was limited now as the bulk of Malaysian agricultural products entered Italy through the Dutch port city of Rotterdam. — Bernama